Michael Coates
Professor, Department of Organismal Biology and Anatomy
Professor by day, fish by night. Builds robo-sharks on the weekends.
While not disputing placements of taxa on trees, Professor Koates engages in arguments about the correct pronunciation of "scone." Religiously makes pilgrimages across campus for a daily cuppa.
Top likes:
A good foggy day
Daily sandwiches + banana
A hearty and robust character matrix
Top dislikes:
Using "basal" as an adjective to describe taxa
Missed/delayed Metra trains
"Sharks represent the primitive condition"
Email: mcoates at uchicago dot edu 
Tetsuto Miyashita
Crown Group Tetsutodines
As the lab's interest grows crown-ward and stem-ward, I'm at its moving front sweeping over 'agnathans,' or jawless vertebrates. A former dinosaur kid who sought refuge in museums, zoology convert thanks to marine labs, and postdoc with complicated burdens (book collector, baseball fanatic, part-time philosopher, Japanese and Canadian expat, parent).
Email: tetsuto at uchicago dot edu 
Ben Otoo
Captain Tetrapod, Grand Vizier
I work on early tetrapods, including their morphology (particularly in the postcranial skeleton), evolution, and ecology. My work focuses on the Carboniferous, including the recovery from the end-Devonian extinction at one end and the Carboniferous-Permian transition at the other. I'm co-advised by Ken Angielczyk at the Field Museum. Outside of that, I'm an enthusiastic afficionado of rhizodonts, and much less keen on cyclostomes. Down with braincases, up with femora!
Email: botoo at uchicago dot edu
Stephanie Sang
Fish with legs, website manager
I am investigating macroevolutionary patterns of paired fin positioning in actinopterygians. I also study zebrafish paired fin development (co-advised by Robert Ho). In my spare time, I update this website and push the boundary of what ridiculous statements I can get away with.
Email: stephaniesang at uchicago dot edu
Abby Caron
Braincase whisperer
I am studying the evolution of Paleozoic ray-finned fishes. Particular topics of interest include braincase characteristics, jaw articulation systems, and patterns of macroevolutionary radiation. Slowly flooding the lab with 3D-printed models.
Email: amcaron at uchicago dot edu
Vishruth Venkat
Lamprey in disguise
Continuing the Coates' lab tradition of integrating palaeontology with evolutionary developmental biology (and co-advised by Vicky Prince), I'm investigating the evolutionary morphology of vertebrate head and sensory systems, particularly the cranial lateral line. I also spend time thinking about the origin of novelties in general , as well as the history and philosophy of science and religion, while wondering how it is that people don't appreciate agnathans more.
Email: vishruthv at uchicago dot edu
Elisabeth Incardona
Fish assistant lmao
Lab Alumni: Always remembered, never forgotten
Hector Botella
Visiting Researcher
Team Leader @ Cavanilles Institute of Biodiversity and Evolutionary Biology, University of Valencia
Matt Friedman
Former graduate student
Associate Professor, Director Museum of Paleontology @ University of Michigan
Lauren Sallan
Former graduate student
Martin Meyerson Assistant Professor in Interdisciplinary Studies @ University of Pennsylvania 
Kate Criswell
Former graduate student
Royal Society Shooter International Fellow in the Gillis Lab @ University of Cambridge
Tom Stewart
Former graduate student
Postdoctoral fellow in the Shubin Lab @ University of Chicago
Marcello Ruta
Former postdoctoral scholar
Senior Lecturer in School of Life Sciences @ University of Lincoln
Julia J. Day
Former graduate student
Senior Lecturer in Environmental Biology, University College London
Samuel P. Davis
Former graduate student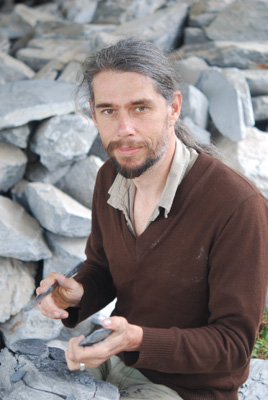 Rob Gess
Former graduate student
Research associate, Albany Museum/Rhodes University